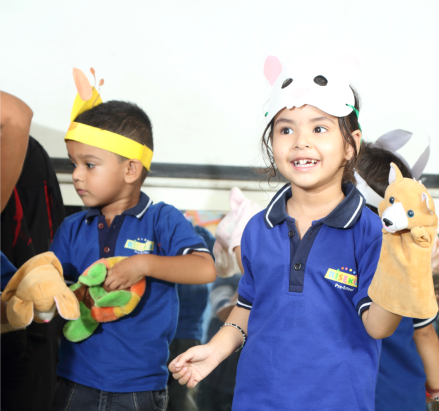 Age group – 4.6 to 5.6 years
The Flying High program in Risekids has proved to be immensely popular. In this program, we meet all the curriculum goals that are expected to be covered in the KG program of regular schools. The difference is we do it in a fun and exciting manner for children. There are lots of opportunities for experimentation and exploration, technology supports our teaching at every step and today's children can relate to that easily. While our children use workbooks and notebooks, Our program uses these more for revision and recapitulation. Children enjoy the challenges we set in Math and they become fluent readers as the Phonics program moves into a more advanced level.
From Flying High class, children can admission into Class One in full-fledged schools.